Our Leadership
Executive Management
Timothy L. Anderson | President & CEO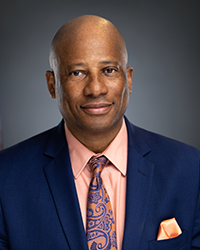 Timothy L. Anderson has a long history with USSFCU, most recently serving as the EVP and Chief Retail Officer prior to assuming the role of President and CEO in 2019. He served on the USSFCU Board of Directors for over fifteen years in various capacities, including as Chairman of the Board. He began his career with USSFCU as the Branch Manager of the flagship Hart Senate location.
Tim possesses over 30 years of senior executive and management experience at large banks and credit unions. He was the CEO of a local credit union in Washington, DC; a position he held for eight years prior to becoming EVP at USSFCU. Other positions include VP and COO at American Spirit Federal Credit Union; VP and COO at the Treasury Department Federal Credit Union; VP of Operations at Equitable and Independence Banks; and Assistant VP and Financial Center Manager at BB&T and M&T banks in the Washington, DC area.
Tim has expansive professional experience. He is an Engagement Advisory Member at the Credit Union National Association (CUNA), and a member on the Board of Directors for the Maryland & DC Credit Union Association (MDDCCUA). He serves as a member on the Board of Directors and past Chairman for the African American Credit Union Coalition (AACUC). He is past Chairman of USSFCU's wholly owned CUSO, Credit Union Strategic Services, which focuses on business loan participations.
Tim received his M.B.A. from the University of Maryland, University College and serves this institution as an Adjunct Professor in the Finance and Economics Department.
Kathy Dalfrey | Senior Vice President & Chief Financial Officer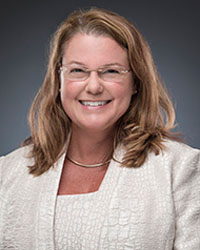 Kathy joined USSFCU as Senior Vice President and Chief Financial Officer in April 2018. Kathy is a seasoned financial and credit union executive, with over 25 years of relevant experience, including her last eight (8) years at Transportation Federal Credit Union. Kathy brings a wide-range of accounting and lending expertise to USSFCU and holds an MBA in Accounting and Finance from The George Washington University School of Business.
In her spare time, Kathy enjoys spending time with her family and pups, dedicating time to animal rescue, and scuba diving!
Jeff Smith | Chief Lending Officer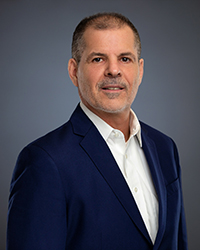 Joining USSFCU's Executive Team in December 2019, Jeff Smith brings over 25 years of lending experience. Graduating from California State University, Long Beach, Jeff earned his Bachelor of Economics degree in 1985. He is also a 2007 graduate of Western CUNA Management School.
Specializing in both consumer and commercial lending, Jeff most recently served as Chief Lending Officer (2007-2019) at SkyOne Federal Credit Union, headquartered in Hawthorne, California.
Jeff is the proud father of two amazing daughters and an avid long distance runner.
Omar Ramsay, JD, NCCO, CRCM, CRMA | Chief Risk Management Officer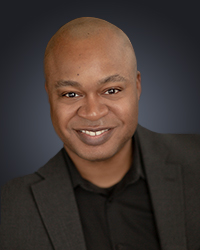 Joining USSFCU as Chief Risk Management Officer in February 2020, Omar Ramsay is a Legal, Compliance, and Risk professional with more than 10 years of diversified experience in the banking and legal industries. A recipient of the Presidential Academic Scholarship from the George Washington University, Omar graduated from GWU with a Bachelors in Business Economics & Public Policy and from the Howard University School of Law with a J.D.

Omar is skilled in obtaining the buy-in of business lines by working with them to not only identify unmitigated risks, but by also identifying areas of opportunity where the business has controls disproportionate or in excess of the risk they are meant to mitigate. He focuses on providing a balanced approach in all of his positions, bringing value and clarity to a field that is often seen as nebulous and a roadblock.

As a lawyer barred in Maryland and a Certified Regulatory Compliance Manager, Omar is well versed in the full spectrum of banking regulations with a focus on mortgage origination. Armed with his Certification in Risk Management Assurance, he is skilled in utilizing Enterprise Risk Management to drive and facilitate efficient decision making while also ensuring the appropriate mitigation of risks.

Omar Ramsay is a member of the American Bankers Association (ABA), the Institute of Internal Auditors (IIA) and a Bar Member of the State of Maryland.
Heather Mansour, MBA-HRM | Chief Human Resources Officer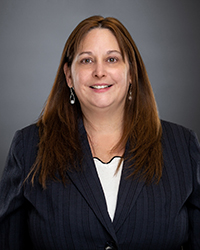 Heather joined USSFCU as Senior Vice President of Human Resources & Training in February of 2020. She has over 10+ years as a Strategic Leader in all areas of Human Resources; with experience working in the credit union, financial industry, and call center world. Heather has a Bachelor of Science in Business Management from University of Phoenix and a Master of Business Administration in Human Resources Management from Capella University, where she graduated with a 4.00 GPA and she received the President's Award. Heather has a passion for providing exceptional service levels to employees and a firm believer of corporate culture, engagement, talent development and employee retention. She also enjoys working with partners to give back to the local community.
In her spare time, Heather enjoys spending time with her family and pets. She is an advocate reader and traveling excursions is one of her favorite things to do.
Mark Fournier | Chief Information Officer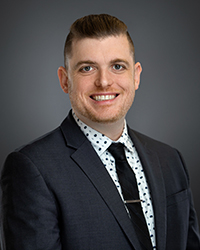 Mark is an information technology veteran, bringing roughly 20 years of experience tackling a range of progressive technical leadership challenges. Mark seeks to empower consumers of technology without sacrificing long-term business sustainability, working to bring solutions that lead the market and provide meaningful impact to members and staff.
Mark holds a Bachelor's in Liberal Studies from Georgetown University, and has led the team to be recognized by industry leader VMware for "outstanding achievements in business through technology innovation and adaptation."
Herbert "Bertie" Bowman
Board Director Emeritus

USSFCU Board of Directors 1975 - 2021
USSFCU member since 1957 | Chairman of the Board for two terms
Past Chairman of the Credit, Personnel and Supervisory Committees
Past Co-Chairman of Assets/Liability Management Committee and By-Laws Committee
Currently serves as Hearing Coordinator for the Senate Foreign Relations Committee
Board Members
Jay Moore | Chair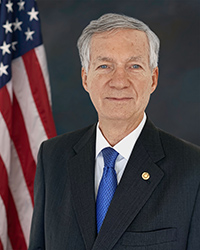 USSFCU member since 2000
Member of the Board of Directors since 2019
Member of the USSFCU Supervisory Committee 2012 - 2022
Retired U.S. Army Colonel, serving over 26 years as a Signal Corps officer
Over twenty-one years of service in the Office of the U.S. Senate Sergeant at Arms CIO organization
Served as Director of Technology Development Services in the Office of the U.S. Senate Sergeant at Arms for the last four years prior to retirement
B.S. in Applied Mathematics, Georgia Institute of Technology, and M.S. in Information and Computer Science, Georgia Institute of Technology
Anthony J. "Tony" Zagami | Vice Chair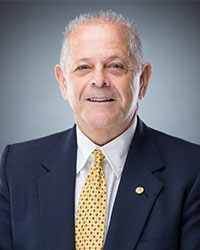 USSFCU member since 1967
Member of the Board of Directors since 1986
Former Board Chairman and also served on Personnel, Supervisory, and ALCO Committees as well as CUSS Credit Union Service Organization
Former Director and Chairman of the Board of the GPO Federal Credit Union
Retired General Counsel Emeritus for the USGPO
Former member of Board of Directors of the CUNA DC Credit Union League
30-year Senate career includes service with the Secretary of the Senate, Senate Sergeant-at-Arms, Architect of the Capitol, and various Congressional Committees
University of Maryland School of Business and Public Administration (B.S.), and the George Mason University School of Law (J.D.)
Ileana Garcia, CPA | Treasurer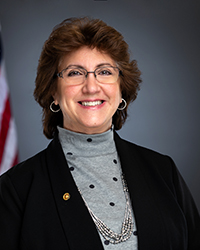 Member since 1997
USSFCU Secretary/Treasurer
Past Chairman of the United States Senate Federal Credit Union Supervisory Committee (2003-2006)
Former Financial Clerk of the U.S. Senate
Internal audit experience with a Fortune 500 company
External audit experience for a Public Accounting Firm
B.S. degree in Business Administration
Christopher D. Shunk | Director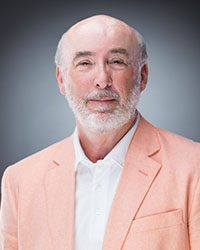 USSFCU member since 1974
Member of the Board of Directors from 1991-2002; 2008 to present; Chairman of the Board from 2014 to 2019
Served as Treasurer, Volunteer and Chairman on the following committees: Asset/Liability Management, Credit, Loan Policy, Nominating and Supervisory
U.S. Senate Disbursing Office; Committee on Rules & Administration; 1974-1977 and 1981 to 2013
A.A. – Prince George's Community College; B.B.A. – The George Washington University; M.R.E. – Abilene Christian University
Danielle McLean | Director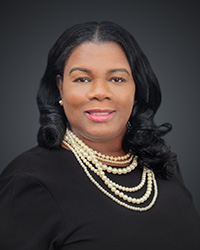 USSFCU member since 1989
Member of the Board of Directors since 2023
Served as a volunteer on the USSFCU Asset/Liability Management Committee (ALCO)
Served over 25 years of unique combination of nonprofit and for-profit accounting and finance experience and engagements.
Bachelor of Science (B.S.) in Accounting and Master of Business Administration (MBA) from Trinity Washington University
Earned designations of Certified Fraud Examiner (CFE) from Association of Certified Fraud Examiners, Inc. and a Certified Association Executive (CAE) from American Society of Association Executives™ (ASAE)
Deborah Yarborough | Director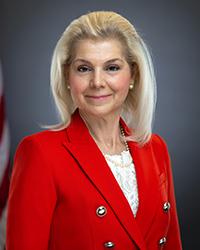 USSFCU Member since 1992
Currently serving as Vice Chair, Credit Union Strategic Service Organization
Past Chair USSFCU Supervisory Committee (2019-2021) (2014-2016)
Member of USSFCU Supervisory Committee (2006-2021)
Served over 33 years at the U.S. Government Accountability Office (retired as Assistant Director) and the Department of Navy
Boston College (A.B.) American University (M.P.A) Post graduate work at the Naval War College and Naval Post Graduate School
Volunteer Credit Union Cherry Blossom Run
Volunteer Credit Union Foundation of MD and DC
Joe Eckert | Director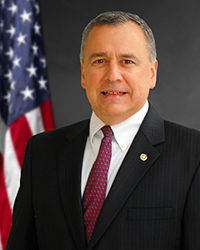 USSFCU member since 1989
Member of the USSFCU Supervisory Committee since 2019
Retired from the U.S. Senate Sergeant at Arms in 2021 after 33 years of service
Led major IT projects for the Senate for nearly 20 years, retiring as the Manager of Systems Design, Development and Implementation
Former board member of the Esther Peterson Child Development Center at DOL
Bachelor of Arts from the Catholic University of America
Judy Rainey | Director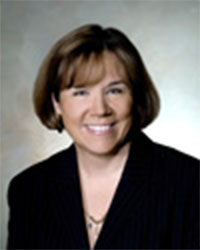 USSFCU member since 1972
Serves as Director of National and Legislative Affairs for Cribs For Kids
Member of the USSFCU Board of Directors since 2002; served as Chair and Vice-Chair
Former Deputy Chief of Staff for Senator Frank Lautenberg
Worked as Director of Administration for Senators Thomas R. Carper and J. Robert Kerrey
Coordinated the U.S. Senate Democratic Office Managers Group
Founder and coordinator of the U.S. Senate Joint Steering Committee
Founding member, and former board president, of the Senate Employees Child Care Center
Margaret P. "Margo" Rushing | Director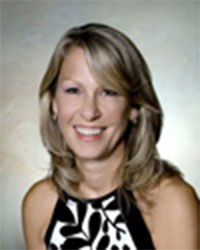 USSFCU member since 1973
Member of the Board of Directors since 2005
Served on the Executive Committee
Served as Chairman of the Nominating Committee
Served as a volunteer on the Asset/Liability Management Committee (ALCO)
Served for over 33 years in the following Senatorial offices; Deputy Chief of Staff for Senator Conrad Burns, Administrative Director for Senator Chic Hecht, Office Manager for Senator S. I. Hayakawa and Legislative Secretary for Senator James Buckley
Chaired the U.S. Senate Republican Office Managers/Administrative Directors/Chief Clerks
Chaired Joint Meetings for Republican and Democratic Administrative Directors
Chaired the Senate Steering Committee
A.S. Business Administration, University of South Carolina Georgetown Senior Executive Leadership Program graduate
Penelope A. Gross | Recording Secretary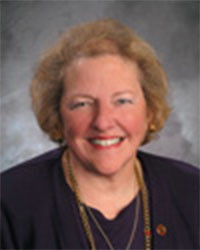 Serving in current position since May 1985
Fairfax County Board of Supervisors, representing Mason District (1996 to present)
Executive Assistant to Congressman Mike Kopetski (D-OR) 1991-94
Consultant to the Democratic National Committee,1986- 88
Staff Assistant to Senator Frank Church (D-ID) 1969-84
Staff Assistant to Senator Wayne Morse (D-OR) 1965-68
B.S. in Political Science, University of Oregon, 1965