United States Senate Federal Credit Union
USSFCU™ Featured Rates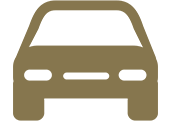 as low as
1.99% APR*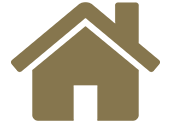 as low as
4.88% APR*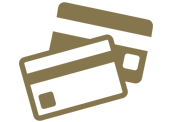 as low as
8.25% APR*
USSFCU™ Member Favorites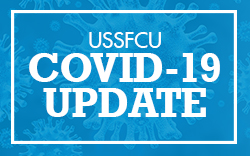 USSFCU's response to the crisis.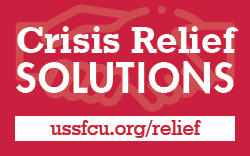 Solutions to get through this crisis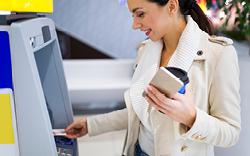 Text your Zip Code to 91989 to find your nearest surcharge-free CO-OP ATM.**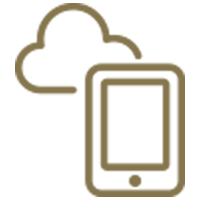 MOBILE DEPOSITS
Deposit a check in minutes using your mobile device — just snap a picture!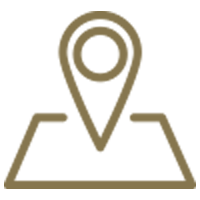 Shared Branches & ATMs
We're with you wherever you go — get access to your accounts at locations nationwide.
Money management and financial education services.
Learn how to save time & money by paying your bills online!
College is a big investment; USSFCU has loans that can help.

USSFCU puts members first and helps people. Compared to U.S. banks, which forget their humble beginnings and often behave like (they are) above the law. Credit unions seem to have maintained their purpose and USSFCU is among the best. I am proud to be a member and grateful for the service provided by USSFCU.
- Karen · Huntsville, AL
I've been a member for about 31 years now and I've always been able to count on the USSFCU when I've really needed them.
- Russel · Baltimore, MD
Excellent customer service. Staff are knowledgeable, responsive and able to provide individualized help. I live in another state and am still amazed how easy it is to use USSFCU for all my financial needs. It has always been this way and with technology solutions, it is easier than ever. But it is the personal assistance that really makes the diffe...
- Joanne · Brooklyn, NY
Been a member for a very long time. I have always been treated with kindness and expertise. Keep up the good work!
- Sara · Washington, MD
Love the phone calls regarding possible suspicious activity with my account. It's reassuring to know that everything is safe.
- Kathryn · Columbia, MO
I would recommend the USSFCU based on the excellent customer service I have received from the Senate Credit unions I have visited (Eisenhower and GAO).
- Avis · Bowie, MD
Accessibility and customer service have been exceptional. I have been a member for almost 40 years and have always been satisfied with the service and professionalism of the staff.
- Charles · Rapid City, SD
USSFCU cares about those who bank with it and that caring is not lip service but translates into action.
- Akua · Washington, D.C.
I have been with the credit union for almost 15 years and all in all am extremely pleased with the service I have gotten. Definitely better than any bank.
- Adrian · Fredericksburg, VA
Very personable, solution based and takes in interest in your situation.
- Reno · Temecula, CA
Unfailing service by dedicated staff. I feel that USSFCU has my back. Staff has gone to bat for me whenever needed. I'm not aware on any mistake or inconvenience in my 30 years of membership. Excellent long term leadership, continuity and service by board.
- Lawrence · Darnestown, MD
Easy to become a member and superb customer support. I dealt with two different USSFCU representatives and they were fantastic. I was able to reach them immediately or if they were tied up they contacted me as soon as they became available. They helped me open an IRA and answered any and all questions with great attitudes and professionalism. They ...
- Adrienne · Wethersfield, CT
The credit union provides relatively good services and the security updates to the system are noticeable.
- Ophelia · Alexandria, VA
It took a matter of minutes to open the account and purchase a CD. The credit union that I have done business with for about 40 years took more than a week to close a joint account and transfer the funds to a new account when my husband died.
- Linda · Powder Springs, GA
Outstanding online and mobile banking services. Professional, Courteous, knowledgeable responsive staff!
- Michael · Crofton, MD
I am very satisfied to belong to this institution and whenever I need support it is good to know that I count on you.
- Salvador · Waldorf, MD
This credit union is the best, I love the customer service and you can?t beat the interest rates. And I?m happy to be a member of this great credit union.
- James · Locust Grove, GA
Great staff helping all the time. Just a very well run company always good service.
- Charles · Alexandria
Read More

testimonials.