Careers
Our Vision:
Founded in 1935, USSFCU has grown and changed over the years. Delivering top-tier financial solutions & services to our members with a unique culture of working better together has and will always remain our focal point.
Learn more about our unique history
---
Our Mission:
In the Senate Community tradition of service, USSFCU strives to improve the financial wellness of our members throughout all stages and circumstances of life. We do this by integrating sustainability and security into every financial solution.
---
Core Values:
We strive to live USSFCU's core values of security, teamwork, respect, integrity, innovation and engagement in everything we do.
Security: We are devoted to maintaining our members' trust by safeguarding their financial data and information.
Teamwork: We are friendly and we create a welcoming environment. We are truly "Better Together."
Respect: We value everyone's abilities, opinions and feedback to achieve trust, safety and well-being.
Integrity: We believe in being honest, showing a consistent and uncompromising adherence to ethical principles. "Do the right thing."
InnoVation: We are bold in our thinking and action-taking, balancing risk with sound judgment to ensure safety and security.
Engagement: We are accountable for being authentic, creating a genuine relationship, forgiving human error, and staying true to our word.


---
Diversity, Equity & Inclusion (DEI)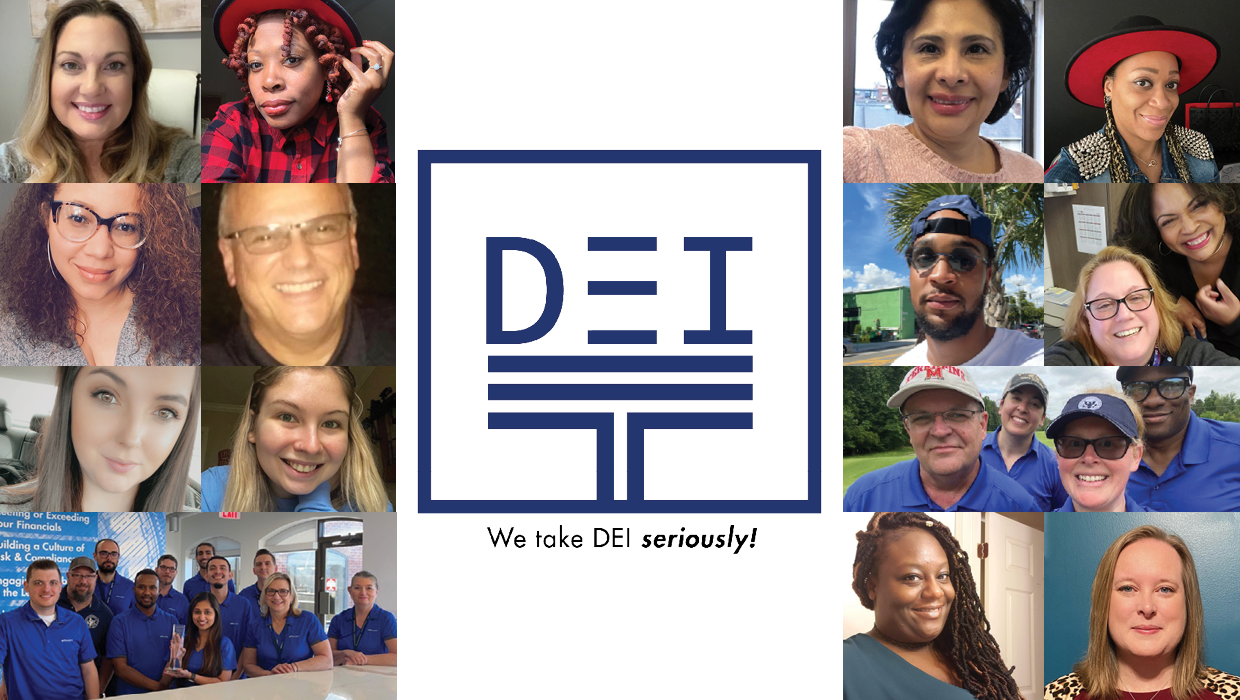 Our strategy builds on the foundation of '3Ts': Trust, Transparency & Togetherness
The mission: To develop and promote strategies and best practices beyond racial, social, sexual, and gender diversity.
The vision: To empower all employees of the USSFCU to remove barriers such as but not limited to social injustice, inequality, and racial trauma.
DEI is a continuous journey to ensure everyone feels supported, respected, and included. An essential cornerstone of this strategy is ensuring that we celebrate different cultures and experiences and educate and work to eliminate misconceptions, myths, and stereotypes.
At the United States Senate Federal Credit Union, we take DEI seriously!
---
USSFCU Benefits:
In addition to competitive salaries, we offer these exceptional benefits:
Health insurance, including medical, dental, prescription, vision
401(k) retirement plan
Incentive bonus
12 holidays, 15 vacation days, 9.75 sick days
Flexible Spending Account for medical and dependent care
Life insurance
Free parking or Metro SmartBenefits
Tuition reimbursement
Monthly Leadership Employee Book Club
Monthly Leadership Management Training
All Staff Monthly Training Session Events
Team Building Sessions
Pathways – Employee Development
Quarterly Engagement Surveys
Quarterly Town Hall Events
Everything USSFCU does begins and ends with one thing – taking care of our members. It is at the heart of everything we do and has been that way since 1935.
---
Culture Badges: Achieved with 2022 Top Workplaces Survey

---
Transparency in Coverage ("TiC")
To review disclosures of pricing and cost-sharing under health plans via our carrier, CareFirst, Click Here.
Equal Opportunity Employer/Veterans/Disabled
An Equal Opportunity Employer. All qualified applicants will receive consideration for employment without regard to race, color, religion, sex, sexual orientation, gender identity, national origin, or protected veteran status, and will not be discriminated against on the basis of disability.
United States Senate Federal Credit Union invites any applicant and/or employee to review the Company's written Affirmative Action Plan. This plan is available for inspection upon request by contacting Stefanie Mortenson. If you are an individual with a disability and would like to request a reasonable accommodation as part of the employment selection process, please contact Stefanie Mortenson at 800.374.2758 or [email protected]. For more information about Equal Opportunity Employment, click here.