U.S. Senate Federal Credit Union Names Timothy L. Anderson as Interim CEO
Published: July 19, 2019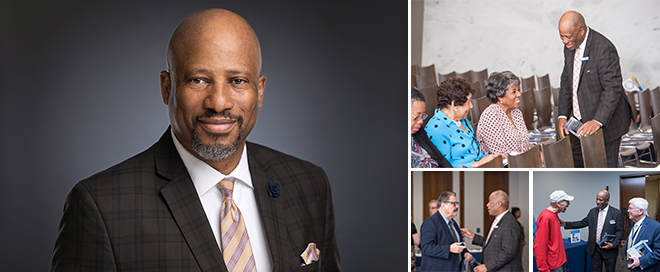 Timothy L. Anderson is named as the new Interim President and CEO of the United States Senate Federal Credit Union (USSFCU), a $964 million institution. He replaces Kenneth Kramer who recently left the credit union.
Mr. Anderson has a long history with USSFCU, most recently serving as the EVP and Chief Retail Officer prior to assuming the role of interim President and CEO. He served on the USSFCU Board of Directors for over fifteen years in various capacities, including as Chairman of the Board. He began his career with USSFCU as the Branch Manager of the flagship Hart Senate Office Building.
Mr. Anderson possesses over 30 years of senior executive and management experience at large banks and credit unions. He was the CEO of the Government Printing Office Federal Credit Union in Washington, DC; a position he held for eight years prior to becoming EVP at USSFCU. Other positions include VP and COO at American Spirit Federal Credit Union; VP and COO at the Treasury Department Federal Credit Union; VP of Operations at Equitable and Independence Banks; and, Assistant VP and Financial Center Manager at BB&T and M&T banks in the Washington, DC area.
Mr. Anderson has expansive professional experience. He is an Engagement Advisory Group Member at the Credit Union National Association (CUNA), and a member on the Advocacy Committee for the Maryland & DC Credit Union Association (MDDCCUA). He serves as a member on the Board of Directors and the immediate past Chairman for the African American Credit Union Coalition (AACUC). He is past Chairman of USSFCU's wholly-owned CUSO, Credit Union Strategic Services, which focuses on business loan participations and business loan originations. Mr. Anderson is also a member of the Board of Directors at the Transportation Federal Credit Union for over 15 years.
Board Chair Ileana Garcia remarked, "We are fortunate to have Tim serve as our leader. We look forward to him leading our company and its valued employees into the future, while serving our wonderful Senate community."
Mr. Anderson received his M.B.A. from the University of Maryland, University College and serves this institution as an Adjunct Professor in the Finance and Economics Department.
USSFCU has provided the U.S. Senate and the Capitol Hill community with superior financial services, stability and security since 1935. Since then, USSFCU has expanded its membership eligibility to over 100 different select employment groups.
View all press releases