Honoring Congressional Law Enforcement During National Police Week 2020
Published: May 11, 2020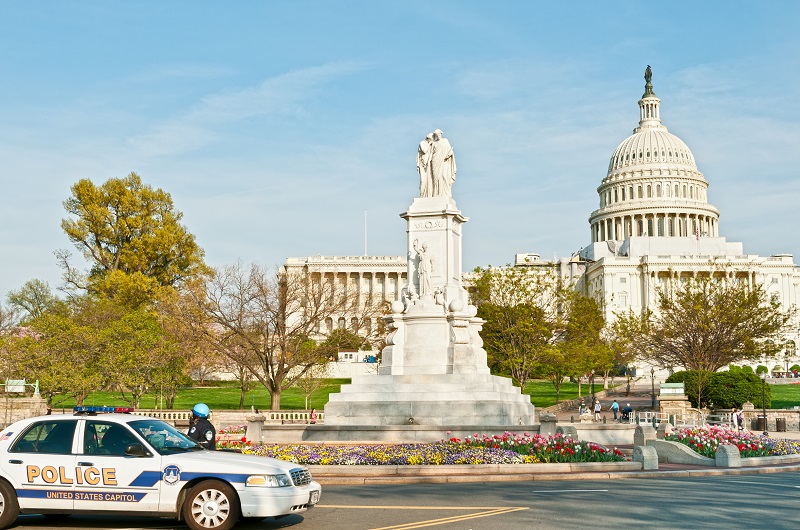 U.S. Senate Federal Credit Union honors the United States Capitol Police during National Police Week
Alexandria, VA - In honor of National Police Week, the United States Senate Federal Credit Union (USSFCU) is recognizing the service and sacrifice of federal, state, and local law enforcement.
This year, National Police Week will be observed Sunday, May 10, 2020 through Saturday, May 16, 2020. In an effort to say "Thank You!" to our nation's Congressional law enforcement officers, USSFCU provided hot meals to the nearly 700 U.S. Capitol Police Officers on shift, protecting our nation's capital, on Tuesday, May 12.
One of USSFCU's largest Select Employee Groups, the United States Capitol Police (U.S. Capitol Police) have a proud history of protecting the U.S. Capitol Building, Members of Congress and the millions of visitors who travel to Washington, DC to visit the Capitol Hill grounds.
The men and women who protect our communities each day have not just devoted their lives to public service, they've taken an oath to give their lives in order to ensure our safety. Presently, they are doing so in the face of an unprecedented global health pandemic.
In 1962, President Kennedy proclaimed May 15 as National Peace Officers Memorial Day and the calendar week in which May 15 falls as National Police Week, in order to remember and honor law enforcement officers for their service and sacrifices. This year, National Police Week is from Sunday, May 10, 2020 through Saturday, May 16, 2020.
As more and more National Police Week 2020 activities are canceled due to the coronavirus (COVID-19) pandemic, USSFCU still found a way to pay tribute to the U.S. Capitol Police. The Credit Union couldn't let the week pass without reaching out to tangibly thank our Congressional law enforcement team.
"On behalf of the United States Capitol Police, we are truly appreciative that the USSFCU cared enough about the Department's officers to do something for them like this during Police Week. I'm sure the officers will appreciate the variety, and the food will be delicious. Thank You." —Kendell C. Stargell, U.S. Capitol Police
Each year, during National Police Week, our nation celebrates the contributions of law enforcement from around the country, recognizing their hard work, dedication, loyalty, and commitment to keeping our communities safe. National Police Week in Washington, DC annually draws between 25,000 to 40,000 attendees. This year, the crisis that our nation is currently facing has resulted in the cancellation of countless public gatherings in the District—including those during National Police Week.
While it is sad that we cannot come together this year to honor our officers on the grounds of the U.S. Capitol, the COVID-19 pandemic will not deter us from honoring our law enforcements' courage and unwavering devotion. The U.S. Capitol Police represent the best of America's spirit and diversity, whose devotion and personal sacrifice to our nation's security is not taken for granted.
"This year, we are making special efforts to express how truly grateful we are for the sacrifices everyone in law enforcement is making during these trying times. Whether they serve behind the scenes, on the front lines, or are retired, they keep us safe and we need that now more than ever." — Arthur Green, USSFCU's Vice President of Marketing.
About the USCP
The United States Capitol Police (USCP) is a CALEA nationally-accredited, federal law enforcement agency. The USCP safeguards the Congress, Members of Congress, employees, visitors, and Congressional buildings and grounds from crime, disruption, and terrorism. We protect and secure Congress so it can fulfill its constitutional and legislative responsibilities in a safe, secure, and open environment.
View all press releases