USSFCU & The Hall of the States
Published: December 5, 2019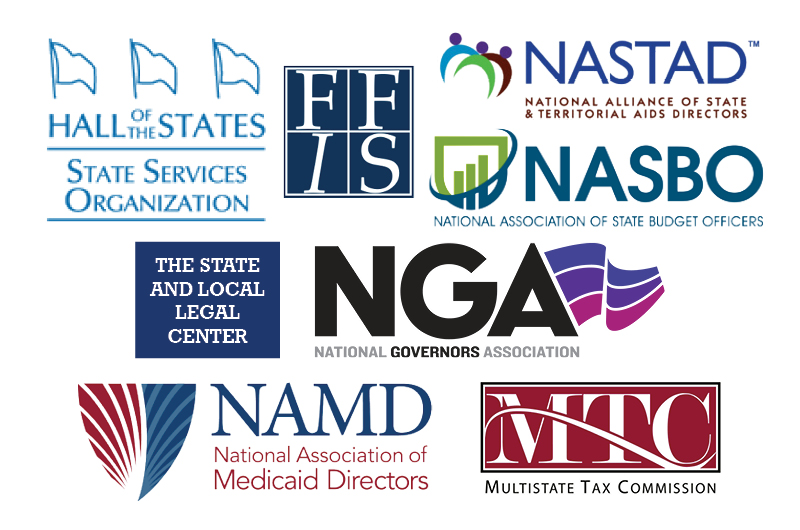 The Hall of the States is a premier office building prominently located on Capital Street right in the center of the Hill. The building has six floors and a massive rooftop that features the best 360 degree view of Washington, DC. Whichever direction you go, the building is just a short walk to either USSFCU's Senate Hart or Government Accountability Office branch locations.
Inside the Hall of the States building are over 100 offices and official agencies, and on almost every floor you'll find a major news channel occupying over half the space. There's FOX®, CNN®, NBS®, C-SPAN® and lots of other major organizations like Comcast®, COX® and The National Governors Association®.
Not many are aware that USSFCU has an extensive relationship with the Hall of the States building. Not only are both of our DC branches in close proximity to the building, but we also offer membership to 10 organizations within the building. We currently have over 80 members that work within the building.
This December, we hosted our very first Holiday Meet & Greet within the Hall of the States building and invited our SEGs and others in the building to join us for lunch and to learn more about the Credit Union's products and services. There was hot food, drinks, holiday cookies and lots of giveaways. The event served as an opportunity for us to better aquaint ourselves with the employees in the building, refresh them on new USSFCU products and to let those who don't already know that they, too, are eligible to take advantage of Credit Union membership.
USSFCU Select Employee Groups within the Hall of the States:
State Services Organization | Federal Funds Information for States
Multistate Tax Commission | National Governors Association
State and Local Legal Center | Comcast
National Alliance of State and Territorial AIDS Directors
National Association of State Budget Officers | C-SPAN
National Association of Medicaid Directors
View all posts