U.S. Senate Federal Credit Union: End of year charitable donations to Mattie Miracle
Published: December 23, 2022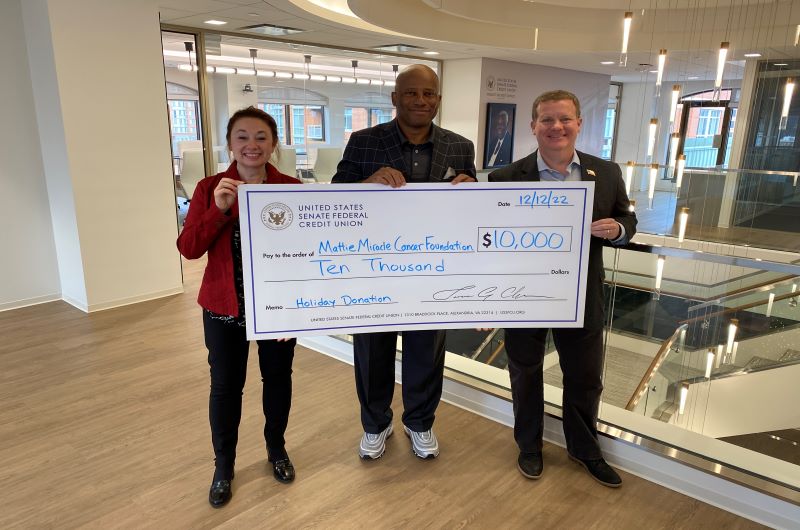 Mattie Miracle Cancer Foundation - $10,000 donation
Mattie Miracle Cancer Foundation's mission is "Spreading Hope Through Psychosocial Support™ " They are dedicated to increase childhood cancer awareness and psychological support for all parties affected by a child with cancer.
Their impact has been tremendous! Mattie Miracle Cancer Foundation has raised over $1 million for childhood cancer. It has also supported over 35,000 children with cancer and their families. Another important accomplishment to mention, they have donated 25,000 toiletry supplies to hospitals. When you have passionate leadership, the results happen organically, and we can see a clear example when we refer to this foundation.
The U.S. Senate Federal Credit Union will be working closely with Mattie Miracle for future projects and encourage our readers to visit their website (mattiemiracle.com) and read their history.
View all posts