U.S. Senate Federal Credit Union: End of year charitable donations to Carpenter's Shelter
Published: December 23, 2022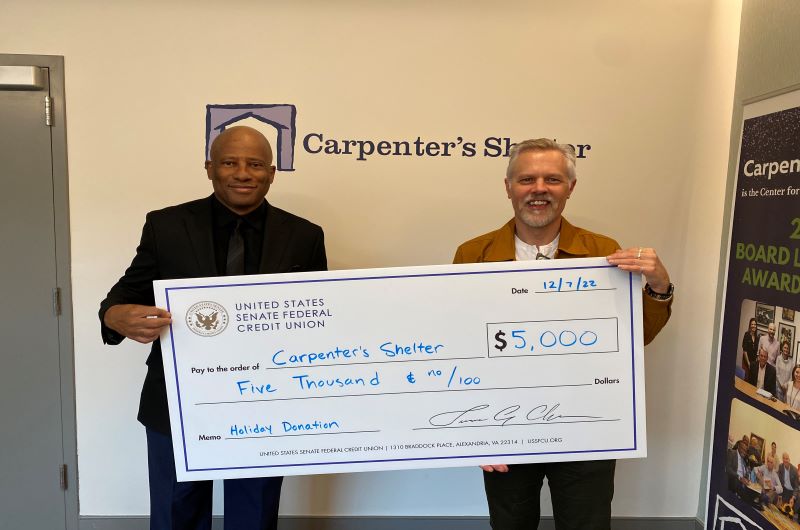 Mission: Support people experiencing and at risk of homelessness to achieve sustainable independence through shelter and housing placement, guidance, education, and advocacy.
Carpenter's Shelter assisted more than 624 homeless and formerly homeless children and adults in the past year. Joe Nash, Communications and Grants Associate shared the following:
Carpenter's Shelter is committed to making homelessness in Alexandria rare, brief, and nonrecurring.
Carpenter's Shelter views its existence as an expression of the community's generosity.
More than simply providing shelter, Carpenter's Shelter strives to serve the needs of the whole human being, as well as their housing needs, by providing mental and physical health services, education, training, guidance, and advocacy. They aim to achieve sustainable independence for all their clients.
This Holiday season, Carpenter's Shelter is asking community members to reflect on the problem of homelessness—to see their unhoused neighbors, to feel the significance of the condition of homelessness, and to connect with the people dedicated to solving this problem by donating or volunteering at CarpentersShelter.org.
View all posts