U.S. Senate Federal Credit Union: End of year charitable donations to Capital Area Food Bank
Published: December 23, 2022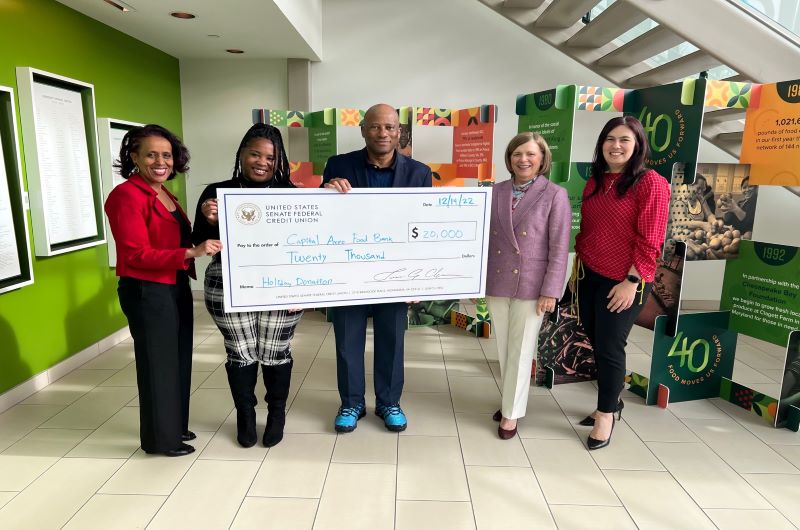 Capital Area Food Bank - $20,000 donation
Capital Area Food Bank is one of the most active food banks that distribute foods to the less fortunate in our DMV (Washington D.C., Maryland & Virginia) area. Partnering with over 450 nonprofit organizations locally, their focus is not only to provide sustenance, but rather, healthy items for a better nutrition.
Every year, Capital Area Food Bank feeds 30 million meals to almost half a million area residents. That's a big impact! They understand that food is not the only solution to fight hunger, and this is the reason why they also provide multiple educational programs to fight the roots of the issue.
USSFCU wants to also help these issues and with the end of year donation, we are extended our helping hand.
View all posts