Bank to Bank Transfers
Making a USSFCU loan payment is now easier than ever! USSFCU now offers Bank to Bank Transfers to easily move money from an account they own at another financial institution to pay their USSFCU loan. This only requires a one-time set-up of the external institution. Members can transfer payments up to $5,000 per day and can set up both single and recurring transfers. Names on external accounts must be constant with names on members' USSFCU account.
Bank to Bank Transfer Setup Instructions
Step 1: Click the Bank to Bank Transfers tab in CUAnyHour online Banking.

Step 2: Enroll.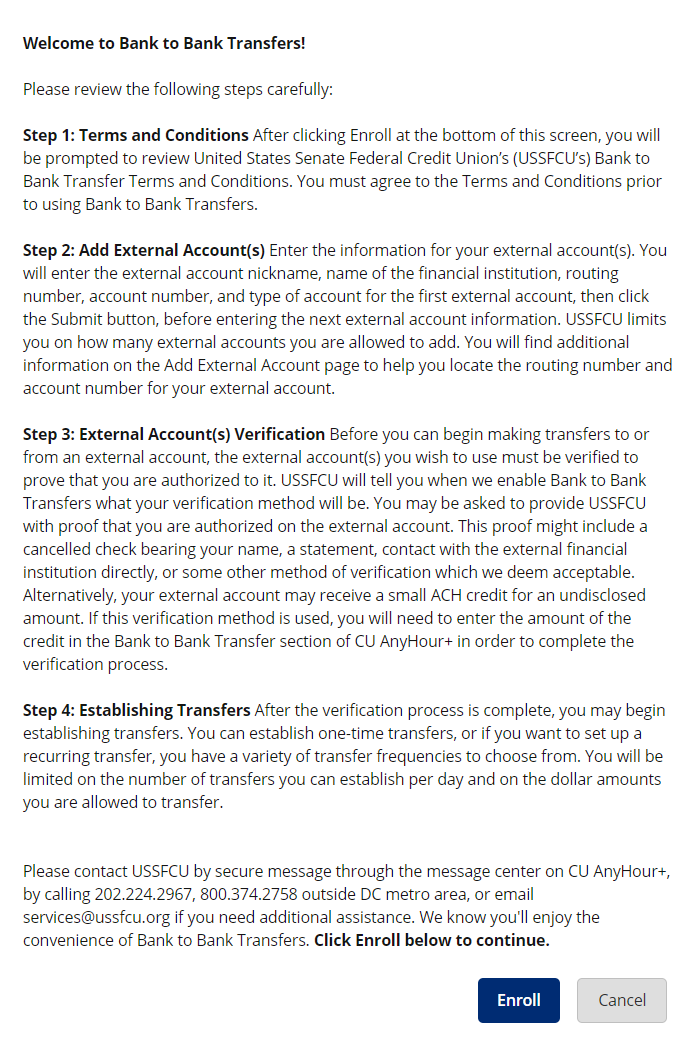 Step 3: Read the Bank to Bank Transfer Service Agreement, check "I Agree" and click "Accept".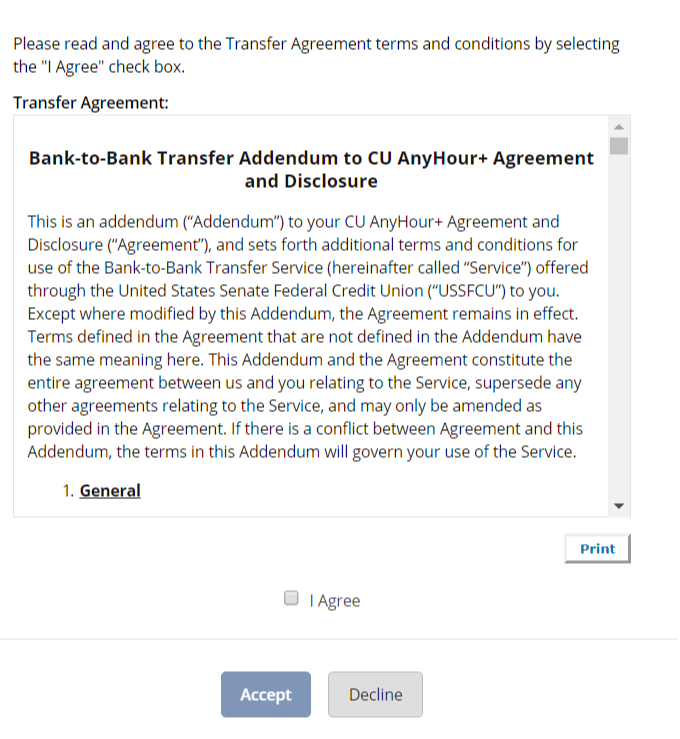 Step 4: Add External Bank Account information. This will be a one-time setup for each external bank account that you add.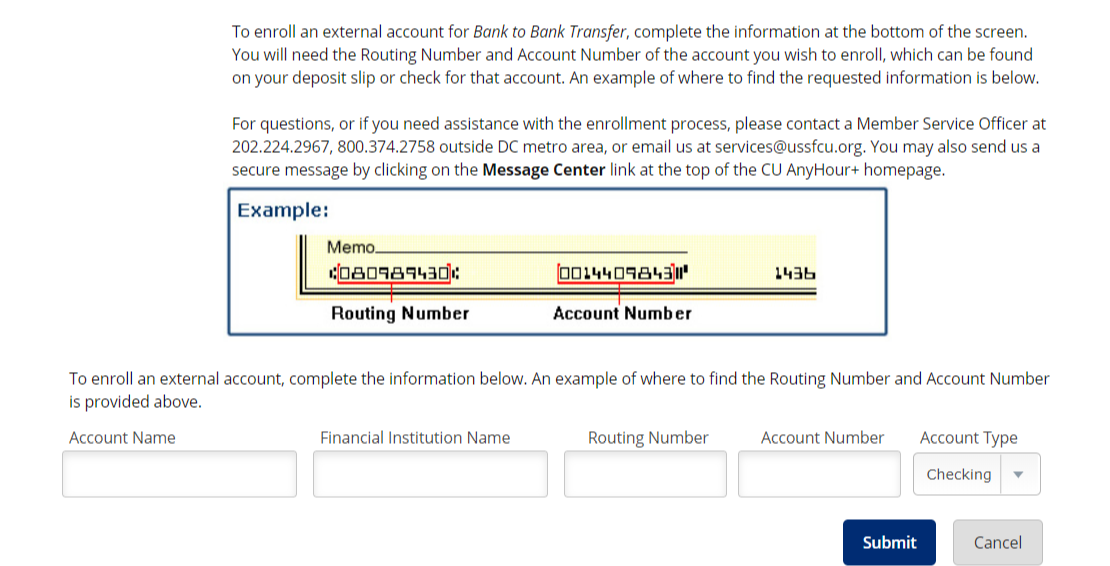 Step 5: After clicking "Submit" you will see the following message:
In order to use the external account for Bank to Bank Transfers, the account must be verified.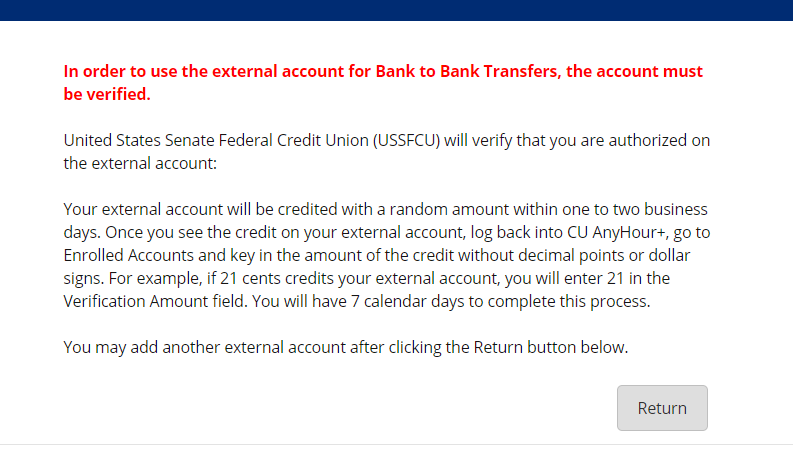 Step 6: Verify the trial deposit (see message from Step 5).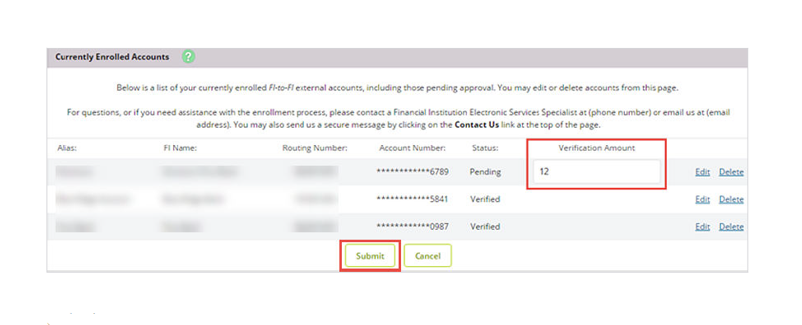 Step 7: Add a New Transfer. When you select your external account from the "Transfer funds from" drop down menu, your internal loans will appear in the "Transfer funds to" drop down menu.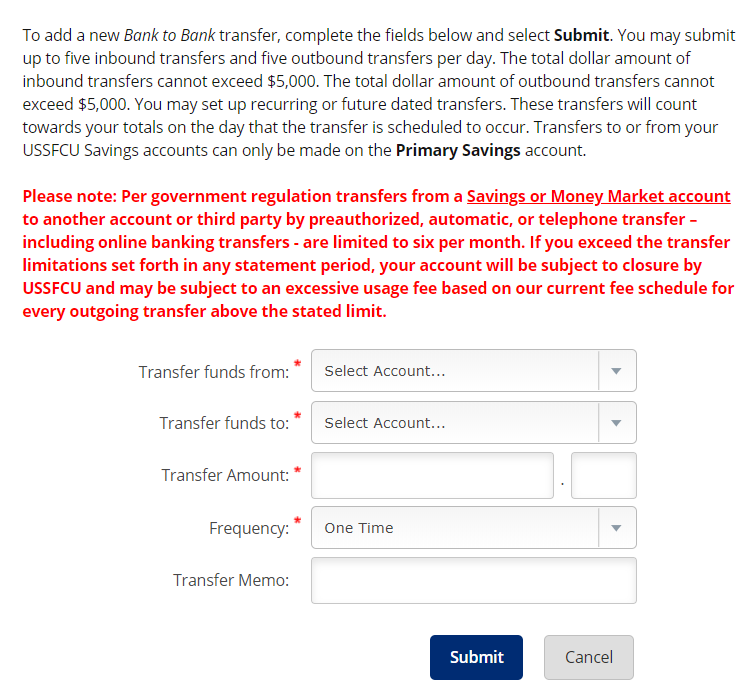 Step 8: View Pending Transfers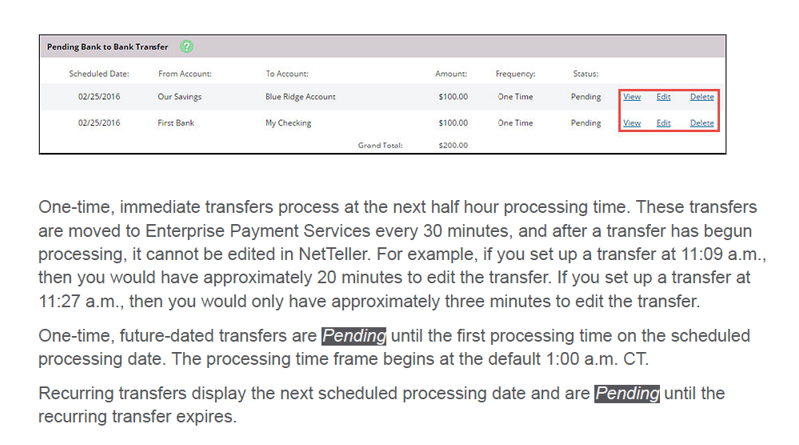 Step 9: View Transfer History

Not a member? Not a problem. With 140 plus paths to membership, joining is simple and easy. Learn About Eligibility or Join Now!