United States Senate Federal Credit Union
USSFCU™ Featured Rates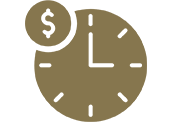 up to
4.97% APY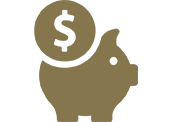 up to
1.87% APY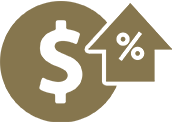 up to
5.23% APY
APY = Annual Percentage Yield
USSFCU™ Member Favorites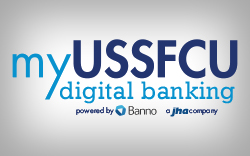 Not enrolled in online or mobile banking? Its the fastest and easiest way to manage your account.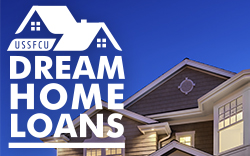 Mortgage, Home Equity & Home Improvement Loans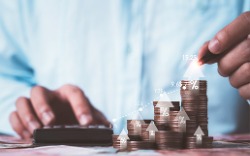 Give Your Business a Bump With a USSFCU Business Bump Rate Share Certificate.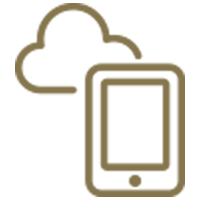 MOBILE BANKING APP
Deposit checks, transfer funds, check account balances, find branch locations and make payments all from the palm of your hand.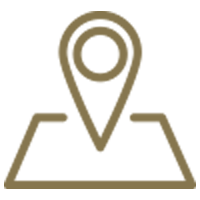 Shared Branches & ATMs
100,000+ surcharge-free ATMs and 3,000+ shared branch locations — Text your Zip Code to 91989 for a location near you.
Check out our upgraded Smart Rewards platform and program!
Learn how to save time & money by paying your bills online
Our financial learning center is here to help you live your best life.

This credit union is the best, I love the customer service and you can't beat the interest rates. I'm happy to be a member of this great credit union.
- James · Locust Grove, GA
The branch manager introduced herself and was extremely helpful. She stated that if there is anything we ever need to please let her know. Very positive experience!
- Larry · Cumberland, MD
Greta was absolutely amazing - as always. She makes me and my parents feel valued and supported. We are forever grateful. [The Credit Union] has been hugely supportive over many years. And we feel known and cared for.
- Eliza · Washington, DC
Long as I have been with the credit union, I haven't had any problems. I also like the protection on my account.
- Charles · Upper Marlboro, MD
My overall experience at the credit union was exceptional. The staff was hospitable offering water, my service was timely and professional and the office was well lit and clean.
- Denise · Washington, DC
As a member for more than 40 years, i have always had great service from the USSFCU and know that they stand behind their great reputation.
- David · Silver Spring, MD
A top rate Credit Union, [I'm] privileged to be part of! Thank you for all you do for our family! USSFCU Credit Union was able to resolve our financial situation - vehicle, personal loans, customer service/recommendations, within 6 months. We belonged to another credit union for over 20 years, with results not even close to comparison. We switched ...
- Manuel · Bowie, MD
Your people and products are amazing. The recent [online banking] overhaul is phenomenal. [I've] been electronic banking since Tele action phone banking - paying bills with my push button landline decades ago. USSFCU is light years ahead of everyone else in terms of ease of use and client experience!
- Misty · Brookings, OR
I have been a member for more than 30 years. I no longer reside in the DC area but continue to bank with USSFCU because of the ease and the customer service.
- Tamra · Denver, CO
I have been a member for over 50 years, and I have always gotten good service with loans, when I had to have service at a branch, and when I needed to have money sent to me from my savings account. The personnel have always been friendly and treated me with respect.
- John · Fort Washington, MD
I especially appreciate being able to quickly speak with someone (not a robot) and that person has always been knowledgeable and helpful.
- Bernard · Richmond, VA
Excellent customer service streamlined and transparent process. The representatives are efficient, knowledgeable, and understanding of the type of loans offered by Credit Union.
- Erwin · Ellicott City, MD
The USSFCU behaves as a credit union ought to behave. The staff works with and for the members, not for a corporate board. Interest rates for a car loan, a home improvement loan, and a mortgage are low and terms are transparent.
- Ruth · Takoma Park, MD
Staff are courteous and friendly to work with. Very knowledgeable about services and products offered or available. Excellent follow-up with customers.
- Jacquelyn · Sanford, FL
I have appreciated USSFCU services for many years since I left my work on Capitol Hill. I have appreciated the occasional webinars on purchasing a home or retirement planning.
- Jamie · Washington, DC
I have been a member since 2006, and have always appreciated the customer service response to any concern or query. In addition, as I have traveled extensively, USSFCU has provided support and access.
- Kathleen · Ukiah, CA
I've had a credit union account for decades, even though I no longer work on Capitol Hill. I now have two accounts. I've been able to do all of our banking remotely, by app or by phone.
- Richard · Washington, DC
I have been a USSFCU member for almost 20 years. There is nowhere else I want my money to be. I always receive excellent service.
- Nicole · Alexandria, VA
I deeply appreciate the stellar service, the proficiency, the professionalism, and the kindness. I am truly honored and grateful to bank with a financial institution that treats customers like family.
- Angela · Alexandria, VA
Read More

testimonials.
Not a Member? Start Your Lifelong Membership Journey Now!
Learn More
x