United States Senate Federal Credit Union
USSFCU™ Featured Rates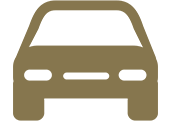 as low as
1.99% APR*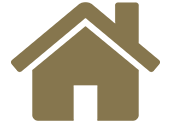 Variable Rate
3.25% APR*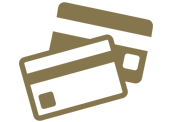 as low as
8.50% APR*
USSFCU™ Member Favorites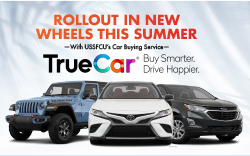 TrueCar® saves an average of $1,824*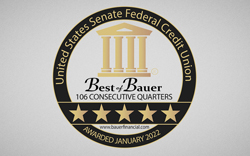 5-stars for 100+ consecutive quarters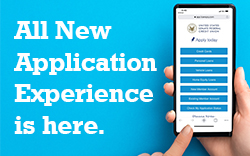 Check out the new way to apply!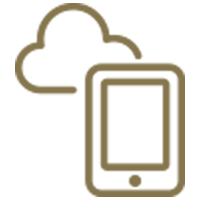 MOBILE APP
Deposit checks, transfer funds, check account balances, find branch locations and make payments all from the palm of your hand.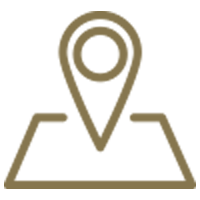 Shared Branches & ATMs
With 100,000+ surcharge-free ATMs and 3,000+ shared branch locations — get access to your accounts at locations nationwide.
Check out our upgraded Smart Rewards platform and program!
Learn how to save time & money by paying your bills online
Our financial learning center is here to help you live your best life.

I feel my money is safe, the service has always been top-notch and we've found it easy to use even though I probably haven't set foot in one of the branches in five years. Joining the credit union is one of the smartest things I've done.
- Richard · Washington, D.C.
USSFCU has been my first banking option for over 40 years - no fee atms - my grands are now members of the credit union and value their credit union membership also.
- Dennis · Washington, D.C.
USSFCU staff continues to be the best and always has my best interest.
- Mia · Brandywine, MD
The USSFCU has been an important part of my financial situation and has provided outstanding service.
- John · Reston, VA
Every experience with USSFCU has been extremely good right from the start. Our main account with USSFCU is a HELOC with zero over prime rate, which is almost unheard of. The customer service has always been excellent. And when we asked for a temporary payment break to navigate and reorient professionally due to the sudden and temporary financial im...
- Katie · Carlsbad, CA
I've always been treated very professionally and the person caring for my financial needs always listened to me and helped me in a way that was not stressful and beneficial to me.
- Rochelle · Washington, D.C.
USSFCU has never failed us in its' role of being the best bank ever. All the personnel are professional, friendly, efficient and have more than earned our trust, appreciation and admiration. We admire the way they are constantly evaluating, adapting and growing their services for the benefit of its' members. We are very grateful to have had this im...
- Penelope · Copper Hill, VA
Magnificent people, great help during the hard times.
- Ramy · Salt Lake, Utah
I've been banking here for over 20 years it's the best customer service. Credit card interest rates don't gouge at USSFCU. It's a wonderful place to bank.
- Craig · Alexandria, VA
Very personable, solution based and takes an interest in your situation.
- Reno · Temecula, CA
Provides excellent customer service and this is demonstrated by their great attention to detail. USSFCU provides excellent financial products and professional communication.
- Mike · Fayetteville, GA
I joined in 1975 when I began my 41 year career in the U.S. Senate. It was a family and still is - one to be depended on in times of need and for advice.
- Stephanie · Severn, MD
The credit union provides relatively good services and the security updates to the system are noticeable.
- Ophelia · Alexandria, VA
All of my children and grandchildren have USSFCU accounts now. I really admire USSFCU and its staff completely, they have always looked out for my interests.
- Wilma · Sterling, VA
Outstanding online and mobile banking services. Professional, Courteous, knowledgeable responsive staff!
- Michael · Crofton, MD
I am very satisfied to belong to this institution and whenever I need support it is good to know that I count on you.
- Salvador · Waldorf, MD
This credit union is the best, I love the customer service and you can't beat the interest rates. I'm happy to be a member of this great credit union.
- James · Locust Grove, GA
Great staff helping all the time. Just a very well run company always good service.
- Charles · Alexandria
Always good service, especially when I telephone in. I have another credit union where, every time I call in, I have to wait a considerable amount of time before reaching a representative. When I worked on the Hill, it always was a pleasurable experience coming to the credit union office, whether to make a deposit or apply for a loan.
- Charles · Takoma Park, MD
Customer service via the phone is very helpful and easy to accomplish requests.
- Clarke · Alexandria, VA
Care about their clients and concerned about making sure they have the best rates and packages.
- George · Cape Coral, FL
USSFCU has always been accommodating, easy to work with, and staff are always kind. I have every intention of keeping my account with this bank for a long, long time.
- Leslie · Mississippi
The branch manager introduced herself and was extremely helpful. She stated that if there is anything we ever need to please let her know. Very positive experience!
- Larry · Cumberland, MD
Read More

testimonials.
Not a Member? Start Your Lifelong Membership Journey Now!
Learn More
x