Is Life Insurance Right for You?
Published: February 3, 2022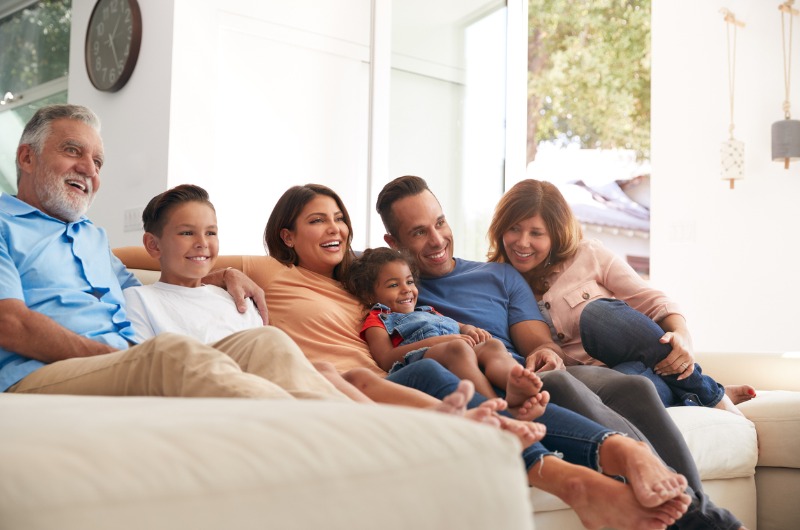 Is Life Insurance Necessary?
Not every person has the need for life insurance. Paying for a policy is just one way of saving up enough money to provide for a family's needs. Saving and investing strategically may be sufficient in providing a cushion for loved ones. Other short-term insurance products—for accidental death and dismemberment or mortgage insurance—can cover worries while you're still working or paying for your home.
Here's a quick way to start gauging whether life insurance may be necessary for you.
Maybe…
If you have a young family and are actively paying off debt, life insurance can provide a reassuring level of security. Over time, your family's needs may change, requiring more or less insurance. Even after retirement, you may find yourself caring for a relative with special needs who is permanently dependent on you, or your family may add another child who will require financial support for years to come. For these circumstances, insurance can give you reassurance that your loved ones will be financially protected, in the event of death.
To determine whether life insurance could be a wise option, ask yourself:
Are you still working? If something happens to you, is there household income to replace?
Are you caring for life-long dependents?
Do you have debt that will carry on after you are gone?
Do you have enough cash on hand for final expenses?
Do you want to protect your existing assets?
Do you have a business that needs preserving?
Do you have a sufficient emergency fund?
Maybe not…
You may have assets or investments that are large enough to support your family in the lifestyle they are accustomed to, without any undue sacrifice. If you are older and are no longer responsible for anyone else, the children are grown, and your spouse/partner is self-sufficient, then life insurance may not be necessary.
Ask yourself:
Do you have a sizable net worth that can support your family's lifestyle?
Do you have pre-existing medical conditions that make it difficult to qualify for affordable insurance?
Are your spouse/partner and children completely self-sufficient?
Learn More about Life Insurance
Comfort and confidence with your choice of insurance is an important part of a sound financial plan. If you are concerned with caring for your loved ones, then this conversation is worth having with your advisor.
---

---
Please keep in mind that insurance companies alone determine insurability and some people may be deemed uninsurable because of health reasons, occupation, and lifestyle choices. Guarantees are based on the claims paying ability of the issuing company.
This communication is for informational purposes only and is not to be considered advice or a recommendation of any specific investment product or strategy. Views and opinions are subject to change at any time based on market and other conditions. Before acting on any information in the content of this article, you should seek the personalized advice of legal, tax or investment professionals.
Fellows Financial Group, Wealthcare Capital Management and Wealthcare Advisory Partners LLC (Wealthcare) are investment advisors registered with the SEC under the Investment Advisors Act of 1940. Additional Important Disclosures may be found in the Wealthcare Capital Management LLC ADV Part2A and Wealthcare Advisory Partners LLC ADV Part 2A. Request a copy at [email protected] | ©2022 Wealthcare Advisory Partners LLC. All Rights Reserved.
View all posts